Health Psychology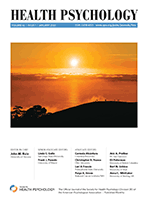 Editor: Kenneth E. Freedland
Supplemental Material for
Reading Between the Menu Lines: Are Restaurants' Descriptions of "Healthy" Foods Unappealing?
Bradley P. Turnwald, Dan Jurafsky, Alana Conner, and Alia J. Crum
Health Psychology, Vol. 36, No. 11, pp. 1034–1037
View article:
https://doi.org/10.1037/hea0000501
Files:
SupplementaryTables(Additional)_Turnwald,etal_2.2.17.docx


The reader is expected to respect the intellectual property of the author and the copyright of the American Psychological Association (APA). The content should not be reused without permission from the author and APA.